Standing in the present, you are poised between the future and the past…
FOOL'S GOLD: CALIFORNIA ROADTRIP IN AN ELECTION YEAR
You can Stream Fool's Gold to your own TV, Computer or Tablet RIGHT NOW: AXWonline.com
(TRT: 76 minutes)
America's West: where the good life includes sustainable income, development of land use, the rise of a town, and the horror of its crash and burn.
FOOL'S GOLD: CALIFORNIA ROADTRIP IN AN ELECTION YEAR references the theme of greed and envy told through popular legends and stories of the livelihood and moral fiber of a once wealthy, small, and rural American mining community of Trona California; after a corporate layoff and its ensuing exodus; as told thru interviews with the remaining elderly population. Historic facts spanning the Gold Rush and the 1980's of Reagan's presidential years, comments about "consciousness" and visuals of CAIN & ABEL, Zombies as "insatiable consumers" found in Michael Jackson's THRILLER dance sequence, and desert landscape of the PINNACLES National Monument and DEATH VALLEY, display an American mindset that effects war and its economic circles, the housing crisis and global financial change, and the love for consumer products and celebrity.
---
A Camera, a 40-Mule Team, and Dancing Zombies: Lili White's Trip Through California Deserts
by Joel Schlemowitz
RE-PRINTED FROM Issue 99 of BOOG CITY
What often fascinates me about the alternative documentary—any number of diverse approaches that assertively reject or subtly sidestep the traditional concerns of documentary form—is the interrelationship of technique and subject. That is to say, where the form is not just a generic information delivery system into which whatever subject matter may be plugged in, but where the form itself has a more sophisticated interaction with the subject, where the form may bend in innovative directions the subject of the film takes it.
Likewise, the subject of the alternative documentary can be seen anew due to the unexpected path taken by an experimental work as it meanders away from the predictable route of traditional documentary structure…
The work's ostensible subject matter principally concerns the southwest and its history viewed through interviews and travelogue footage. But this becomes the ground from which springs oblique topics as we descend from Zabriskie Point to downtown Los Angeles where festivities in celebration of the anniversary of Michael Jackson's "Thriller" takes place by some curious happenstance before White's camera.
The film begins with the desert landscape around Death Valley greeting us as majestic classical music swells up. It is a jagged row of crags, lined up along the horizon like the teeth of a broken comb. The camera reveals pastel hues of beige-colored stone tipped in sunlight and flowing down into shadow, under a robin's egg blue sky. But a glitch-like doubling of the image disrupts the pure scenic pleasure of the vista. It is reminiscent of a desert mirage, reflecting the image of the landscape while at the same time beguiling us with an illusion.
Through interviews we learn about the region's history of borax mining taking place in the briny, mineral-rich desert lakes around Searles Valley and the Coso Mountains, the boom and bust of the company towns that came about in such unlikely and inhospitable places. All of this could have been the material from which to construct a traditional documentary on the borax mines of Southern California. Yet White has done more than this, for as we view the area around Death Valley the Biblical story of Cain and Abel is heard narrated by a rich, deep-toned male voice inflected with a hard-to-place European accent. A muscular black man—a dancer, perhaps—filmed under the lights of a studio set enacts the dual roles of the two rival siblings, his image seen in superimposition over the desert and mountains the camera visits. Arriving in Los Angeles another accented voice, now female, provides a critique of consumer capitalism in general and the Reagan era in particular.
The work modulates between these elements, returning to the mineral-infused lake, watching the re- enactment of "Thriller" by eager participants in zombie makeup, Cain becoming jealous of his brother, the interviewees' story of the change and evolution of the mines and their settlements unfurls in bits and pieces. Native American rock carvings float before the camera lens while we are told by a guide off-screen that a spiral pattern indicates water from a spring. At times the images do not alternate, but jostle together at the same time, competing for our attention,layered and ebbing in and out through chroma-key and superimpositions. White's Fool's Gold is built upon discovering curious correspondences through the diverse subjects encountered in the California road trip, but it is the moments when the juxtapositions seem to be uncanny and enigmatic that the work engages our attention. This is what makes the non-traditional documentary a form ripe with intriguing possibility. The tonal discords that are played off one another between zombies, and deserts, and Michael Jackson, and borax serve to create a portrait of the landscape of the place itself and its disparate agendas and interpretations.
Lili White (http://liliwhite.com) made experimental films since the 1980s, while studying Academic painting in the Pennsylvania Academy's four-year painting program. Her films serve as "impressions" that contemplate relationships of power and repression. After graduating the University of Pennsylvania, she curated shows of experimental media and fine art. In 2010, she founded Another Experiment by Women Film Festival (http://anotherexperimentbywomenfilmfestival.com), presenting screenings in the New York area. AXW's on-line site (http://axwonline. com) streams curated shows that act as an archive of women's expression. Fool's Gold: California Roadtrip in an Election Year, received a NYSCA Finishing Funds Award.
Joel Schlemowitz (http://www.joelschlemowitz.com) a Park Slope, Brooklyn-based filmmaker who makes short cine-poems and experimental documentaries. His most recent project, "78rpm," is in the final stages of post-production. He has taught filmmaking at The New School for the past 15 years.
---
Director's STATEMENT:
A sign on the edge of a desert town narrated its history. Upon reading it, other stories flashed thru my mind: the mythic story of CAIN AND ABEL, McTEAGUE (the American novel) and its cinematic counterpart GREED (directed by Eric Von Stroheim); and the presence of ZOMBIES who symbolize the wasteful consumer(ism) of human life; who can only be killed by disabling their brain.
My response also drew from the neighboring landscapes of DEATH VALLEY and the COSO MOUNTAIN RANGE where drinkable water is bestowed to the inhabitants of SEARLES VALLEY from CHINA LAKE — a place where ancient Native Americans carved signs into the rocks along its stream bed to honor the spirits there.
These impressions turned into a feature film: FOOL'S GOLD: CALIFORNIA ROADTRIP IN AN ELECTION YEAR (color; sound; TRT: 78 minutes) whose central theme of "home" belongs to the American dream that has now been overturned, even into global economic crisis.
Interviewing elderly members of SEARLES VALLEY, who have grown up in the area and still live there, forms the backbone of this work. Their memories, joined to my musings, opens an area for dialogue and preserves unconscious and/or collective dreams before they slip away.
---
FOOLS GOLD: CALIFORNIA ROAD TRIP in an ELECTION YEAR, features America's dream of a better tomorrow; that asks: What is the nature of our "work" and how does that impact us, our surroundings and the environment?
We are drawn into a bizarre mix that includes a mining town, its adjoining attraction of unique prehistoric rock formations used by Hollywood for sci-fi sets, a salt lake bed and the mineral wealth of borax incorporated, along with personal stories of elderly residents who experienced the live-work experiment that eventually resulted in a mass layoff and exodus.
The edit weaves together different genres revealing actions, desires, and mindsets similar to those who gravitated to the West during the era of Manifest Destiny. Scientific and historic facts about the Gold Rush, the 1980's and current times, entwine with the story of Cain's intention towards his brother Abel, and Zombies found in many horror movies, that parallel human desire and its habits of consumption.
FOOL'S GOLD is composed of composite shots made with optical effects that alter speed, sound, and color, shot on different digi formats to achieve different textures, to present shifting perspectives that suggest psychological dimensions and intertwine with the personal accounts from Trona's elderly population. The edit mix includes: actors in poses based on Tintoretto's Renaissance painting of CAIN & ABEL; references to the unconscious action of man told thru the Zombies of Michael Jackson's 1983 THRILLER dance sequence presented at the Tribecca Film Festival THRILLER's 25th Anniversary Celebration; and commentary  about "consciousness" from Dr. Theodore Dimon, Jr;  and the nature of "horror" from Marta & Frank Russo of the  M/F art GALLERY in Brooklyn NY.
Text titles from the film, GREED, combine with landscapes of Searles (salt) Lake;  Native American petroglyphs found at the Chevlon Steps and the China Lake Navel Base; Death Valley, Pinnacles National Natural Monument and NYC's World Trade Memorial Site.
Why This, Why Now? — I've been working on this for a few years,…During the Reagan years we started to see consumerism and a "me first" shift in American everyday life. From that era to the current time, seems somehow connected to the force of greed seen in society; thru the Madoff scandal, the housing crisis and global economy issues.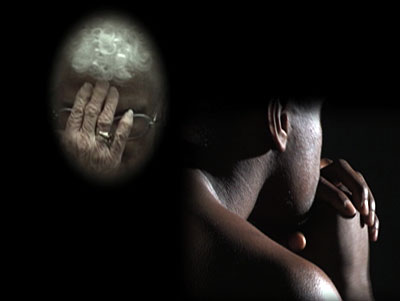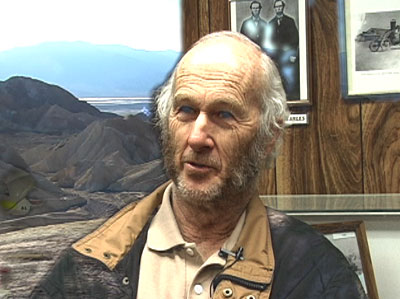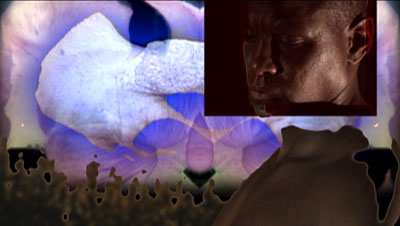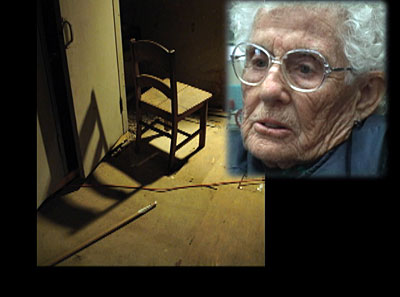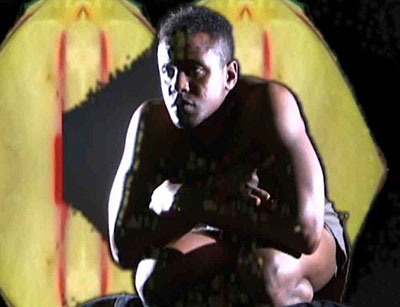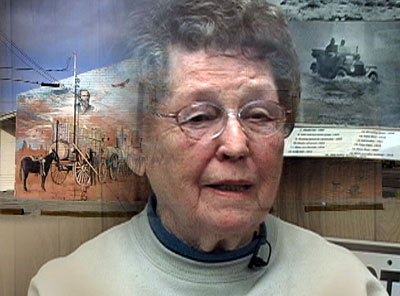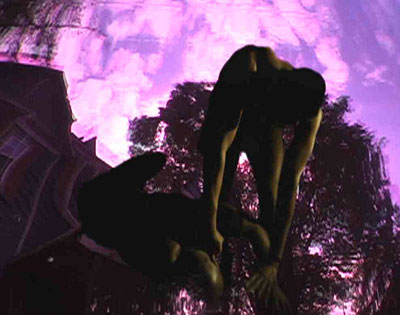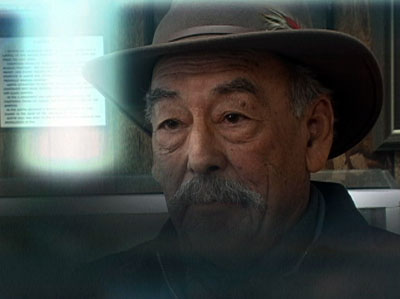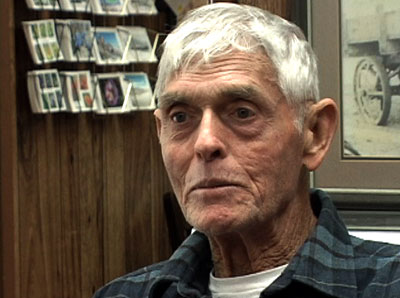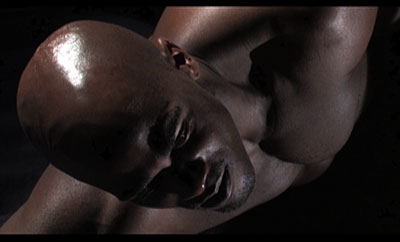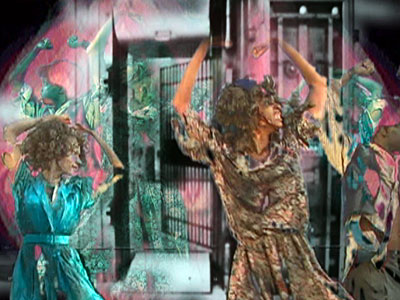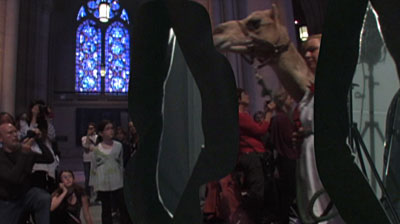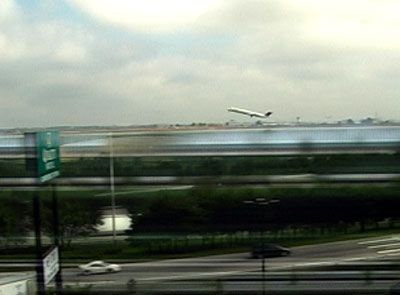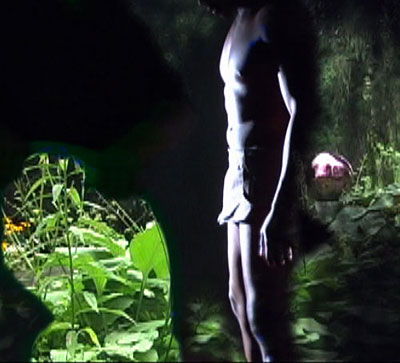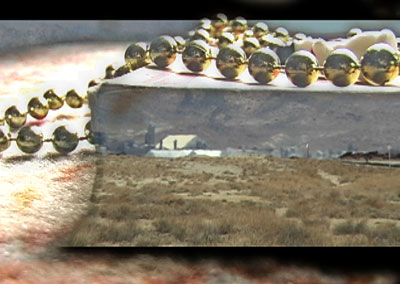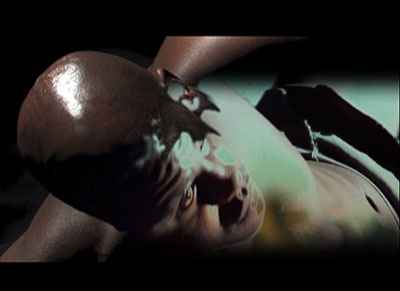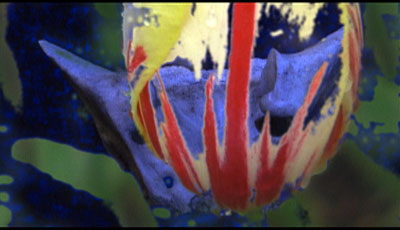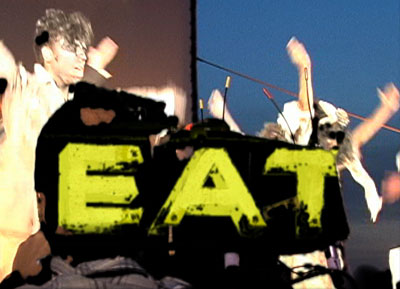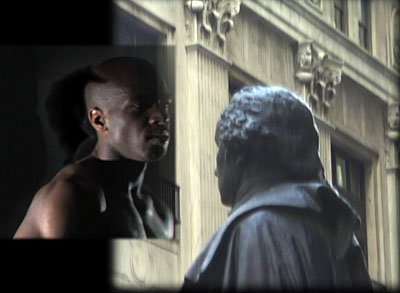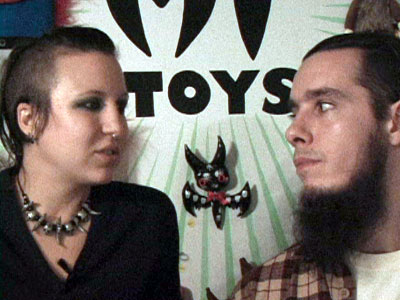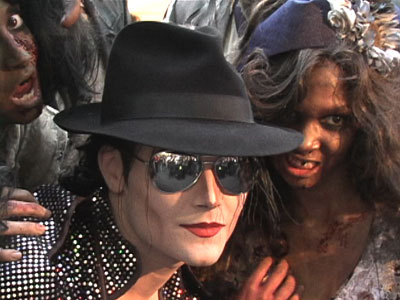 Direction & Edit: Lili White
FEATURING:
Residents of TRONA California
Dr. Theodore Dimon, Jr. of the DIMON INSTITUTE
Martina & Frank Russo of M/F GALLERY with artist: Fernando Carpaneda and the DETHRACE band
Nicole Berong, dancer from STEP IT UP & DANCE Show at the Tribeca Film Festival's 25 year anniversary celebration of Michael Jackson's THRILLER with Vincent Paterson
CAIN & ABLE actors: Chris Choplin-Brown & DeMarcus Reed
MICHAEL JACKSON played by: Peter Carter
VOICEOVERS: Flo Ankah & Valerie Oisteanu
MUSIC:
Toe-Knee & Thomas Parker Williams: THRILLING Theme!!!
Michael Legan: THRILLER theme
Oleg Krylov: KAIN & ABEL & LONELINESS Themes
Jason Weinberger & the Waterloo-Cedar Falls Symphony (http://wcfsymphony.org) perform:
CLAUDE DEBUSSAY's – Printemps, Modere
&
GUSTAVE MAHLER's – Symphony #5: Trauermarsch
William Stromberg & Bournemouth Symphony Orchestra perform
FERDE GROFE's  DEATH VALLERY SUITE; Courtesy NAXOS of America
Andrew Mogrelia & Czecho-Slovak State Philharmonic Orchestra perform
SERGI PROKOVIEV's Romeo & Juliet Suite; Courtesy NAXOS of America
Kurt Masur & the New York Philharmonic perform
CESAR FRANCK's Les Eolides; Courtesy NAXOS of America
This film is made possible in part with public funds from the NY State Council on the ARts Electronic Media & Film Finishing Funds grant program, administered by the ARTS Council of the Southern Finger Lakes. (www.NYSCA.org / www.eARTS.org)
SOUND MIX provided by: Bruce Testa & the Chromavision Corporation
CAMERA: Chloe Smolarski, Flo Ankah, Marc Silverman, Lili White
LIGHTING: Fred Hatt
CAIN & ABLE COSTUMES: Jillian Maslow
ALSO FEATURING:
Zombie Makeup artist: Doug Sakmann
Brantley Baird & The Chevelon Steps Petroglyph Site
NY channel 4 TV news crew
Mule photo # 11 by Mengel
SPECIAL THANKS:
Cathedral of St John the Divine's St.Francis Animal Blessing
Tom Lassu & the Film Synergy Group for their continuing support
Crossbow Helicopters pilot: Dave Gibbs
MILLENNIUM FILM WORKSHOP & Howard Guttenplan
Searles Valley Gem & Mineral Show
Searles Valley Historical Society (Old Guest House) Mural: T. Scott Sayre;
dedicated to his father, James Allen Sayre
Death Valley National Park
Pinnacles National Monument
RIDGECREST Film Board
BLM: Bishop CA
China Lake Naval Base
US troops fighting in US conflicts in the years of 2000 CE
wiki-info
Lower Manhattan Cultural Council
Tribecca Film Festival
Mabel Dodge Luhan House
Cain & Able PAINTING by TINTORETTO (Galleria Dell'Accademia, Venice, Italy
THANK YOU to our Dedicated FUNDERS:
Noe Kidder
Marc Silverman
Anonymous
Anonymous
Anonymous
Julie Karns
Christopher Brence
Lynne Sachs
Burton Rosenberg
Sanda Arronson & Ralph Schwartz
Angela Ferraiolo
Andrew Bolster
Ted Knerr
CONTACT: lili@liliwhite.com